Save with our innovative Pay-What-You-Can Program.
Lowest Prices Guaranteed. Bulk Discounts.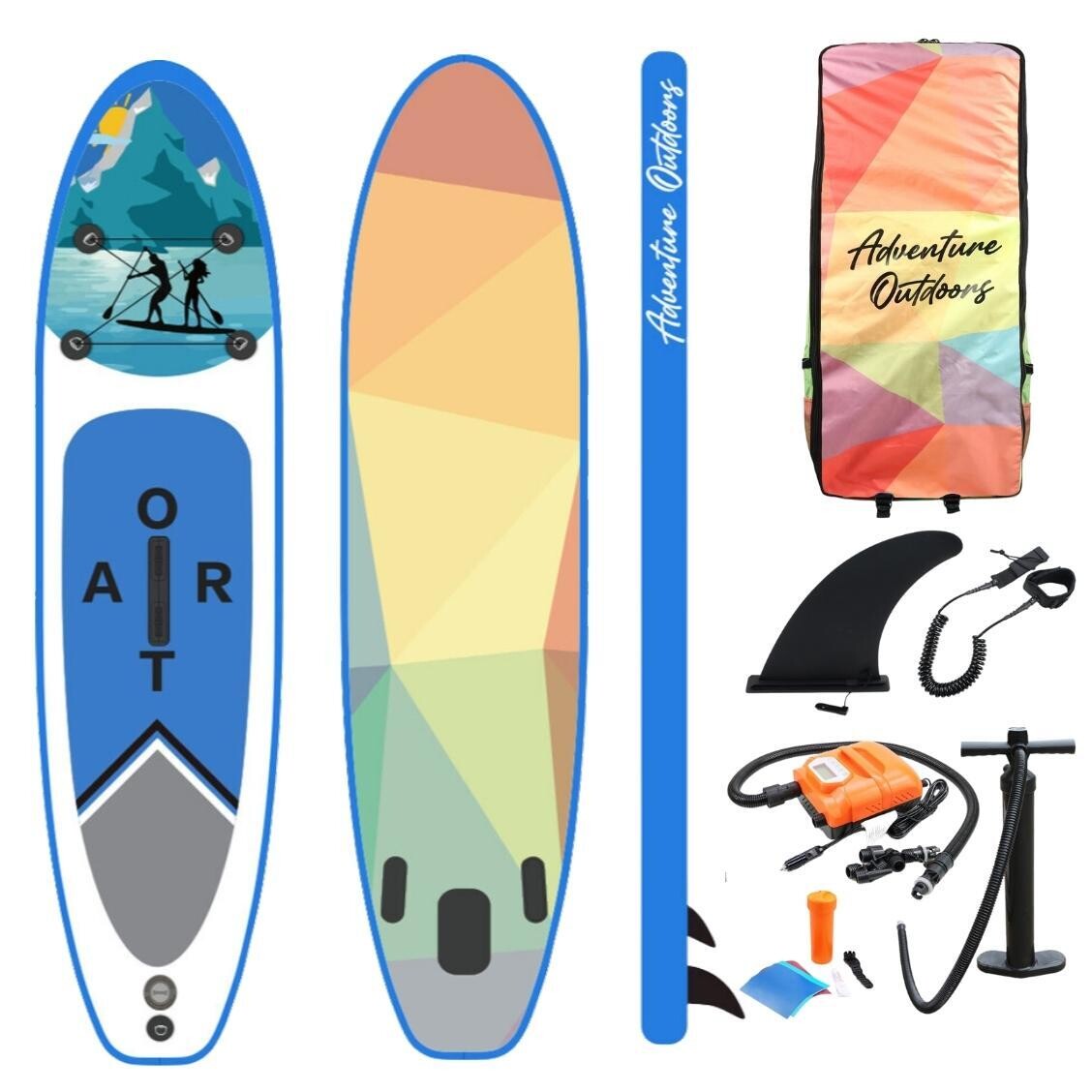 Adventure Outdoors StandUp Paddleboard
SKU AO-0001
Product Details
Brand:
Adventure Outdoors
Condition:
New & Lightly Used
Adventure Outdoors is proud to present an all-around board that has been specifically engineered and designed to offer performance and balance to paddlers who want a step up from the traditional boards but still want the flexibility of use. Its length and nose shape make it well balanced, and its extra wide feature and round tail add to its stability.
Features:
Max support weight of 352LBS
Double-layer high-quality drop-stitching fabric for long-lasting results and durability
Support up to 15 PSI pressure
Weighing at only 24 lbs
The dual-action pump helps you inflate twice as fast
Military-grade PVC material for longevity
Dimensions: 10'6'' x 32''x 6'' (320cm*82cm*15cm)
Warranty: 180 days
Comes With:
Backpack, Paddle, Fin, Leash, Emergency Kit, and Dual Action Pump.
Let our 5 Star Service Staff guide you through your purchase experience.
Please don't hesitate to call 778-957-3448 with any questions. https://adventure-outdoors.ca/
Save this product for later