Save with our innovative Pay-What-You-Can Program.
Lowest Prices Guaranteed. Bulk Discounts.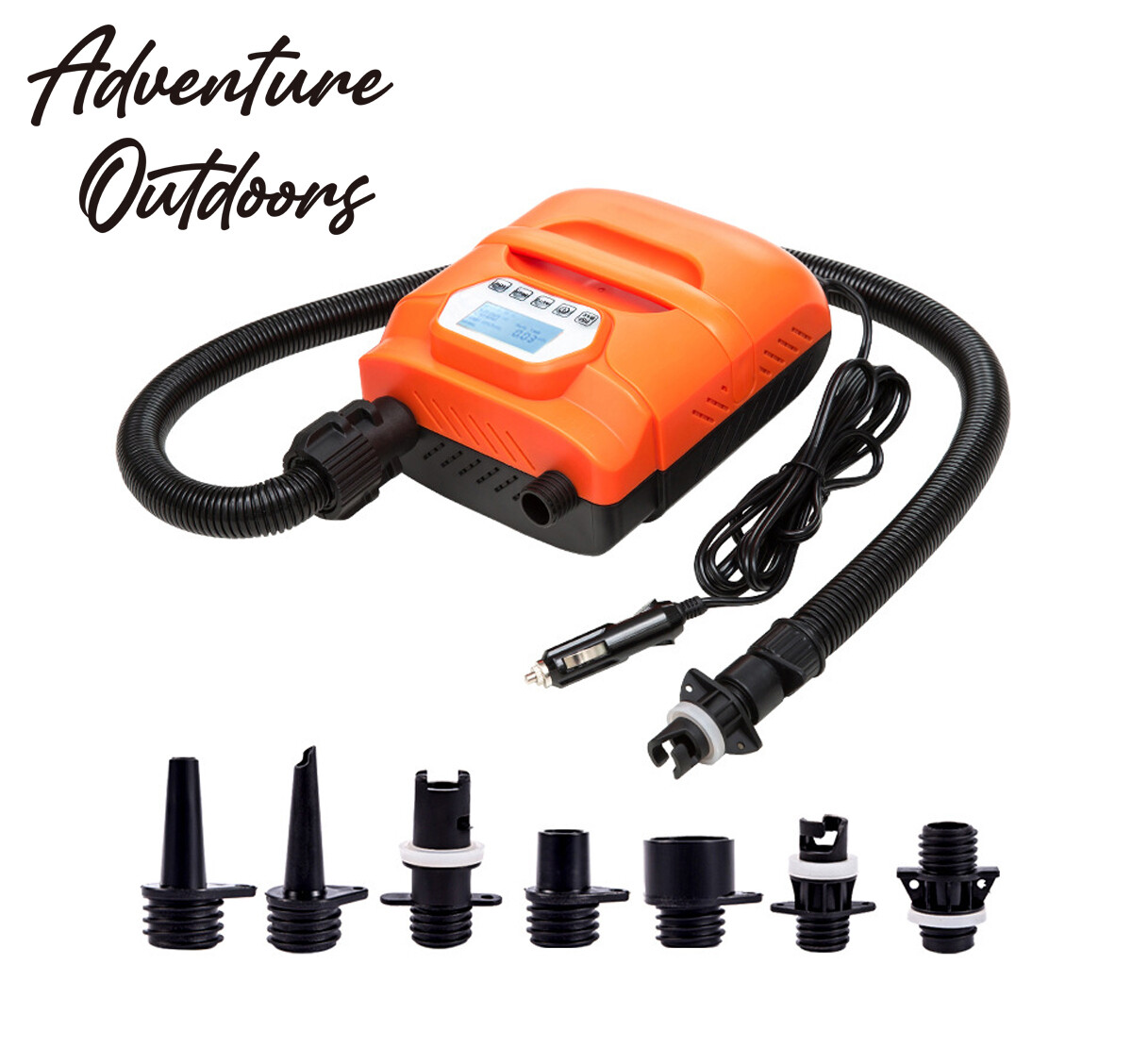 Adventure Outdoors Universal Electric Pump
SKU AO-0002
Product Details
Brand:
Adventure Outdoors
Condition:
New & Lightly Used
Get yourself one of Adventure Outdoors electric pumps and forget about manual pumping. Just plug and press a button to inflate or deflate your inflatables, no more wasted energy and time. This electric pump is a perfect companion for your standup paddleboards AND many more this summer, including inflatable floaties, drive-in camping mattresses, and inflatable couches.
Features:
Preset Intelligent Pressure System which ensures the perfect pressure every time
Simple, yet effective portable design to make it easy to carry and store
8 replaceable heads to
Auto shut off from 0.5psi to 20psi at increments of 0.5psi
Smart digital display with multi-informational capabilities
Can be used with many inflatables
Inflate and deflate features
Handle for easy carry
Compact and portable
Specifications:
Power: 150W
Size: 11 x 17.5 x 22 cm
Tube Length: 100 cm
Voltage: 12V
Air Pressure: 0 - 20 PSI
Car Power Cable Length: 299 cm
Let our 5 Star Service Staff guide you through your purchase experience.
Please don't hesitate to call 778-957-3448 with any questions. https://adventure-outdoors.ca/
Save this product for later