Save with our innovative Pay-What-You-Can Program.
Lowest Prices Guaranteed. Bulk Discounts.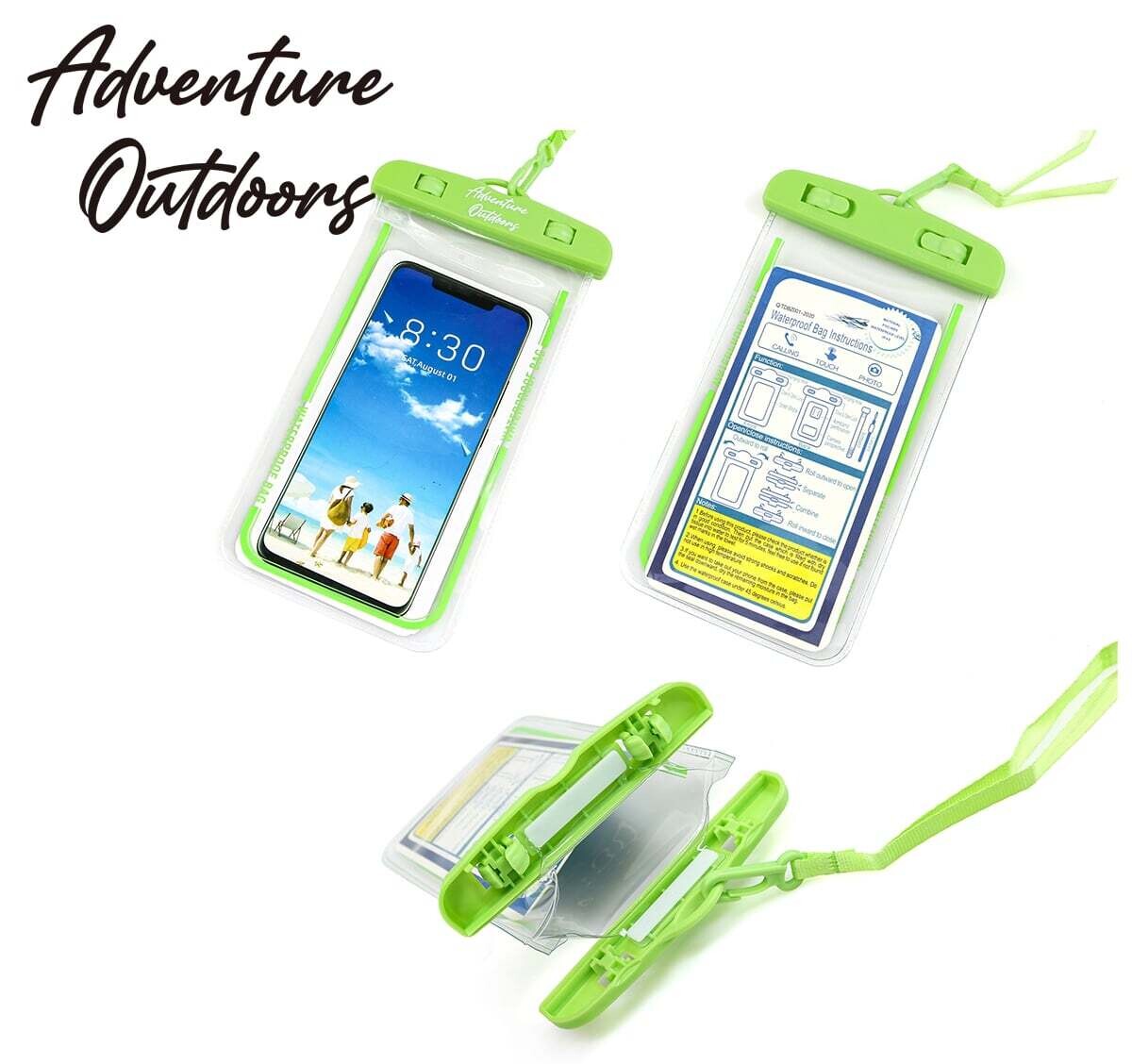 Adventure Outdoors Waterproof Pouch
SKU AO-0003
Product Details
Brand:
Adventure Outdoors
Colour:
Green, Blue, Multicolour
Although engineered for phones, our Adventure Outdoors pouch is for universal use of storing your keys, wallet, passports, jewelry, phones, etc. and keeping the outdoor elements out. These handy-dandy waterproof pouches protects your valuables from mud, sand, dust, water, and snow. Now you can take your valuables with you, no matter where. These pouches are compatible with up to 7.2 inch phones. Get 2
Features:
Protects valuables from outdoor elements
Touch screen enabled for your phones

Now you can use your phone under water for videos and photos

Buckles to secure your valuables airtight
Lanyard for handsfree storage

Just hang it on your neck and keep going

Super transparent design allows for clear visuals and use of your phone screen
We're so sure you will be happy with the usefulness and quality, you will get a 1-year warranty! Enjoy.
Let our 5 Star Service Staff guide you through your purchase experience.
Please don't hesitate to call 778-957-3448 with any questions. https://adventure-outdoors.ca/
We recommend you test for Waterproof and Buoyancy Function before Each Use... just in case! Also, keep in mind that cell phones may suffer hydraulic pressure under certain water depths, which can impact the operation of your touchscreen.
Save this product for later