Save with our innovative Pay-What-You-Can Program.
Lowest Prices Guaranteed. Bulk Discounts.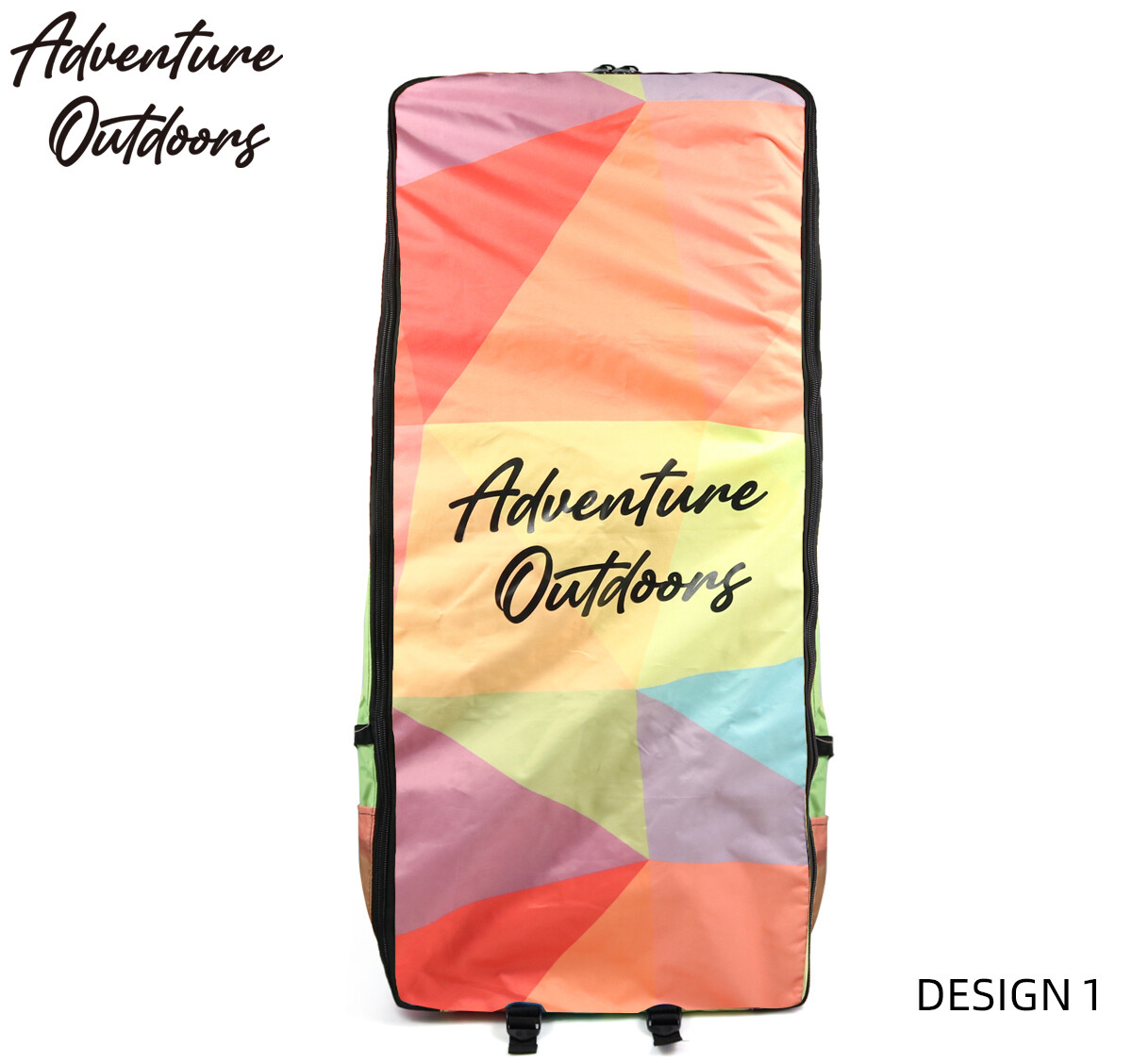 Adventure Outdoors XL Backpack
SKU AO-0006
Product Details
Brand:
Adventure Outdoors
You spoke and we listened. Due to high demand for these backpacks from our rental services, now you can own your own. Although these bags are designed for SUP, these multi-use backpacks are perfect for hauling long and bulky outdoor equipment, like foldable chairs, tents, and even longer hiking poles. Working with our engineers, we were able to identify what is most important for functionality and practicality.
Features:

A 7-strap system for hikers and durability
Reinforced stitching to serve you for years to come
Maximum weight capacity of almost 27 pounds
Environmentally friendly printing to reduce the footprint
660D Oxford Cloth base materials for strong tear-resistance, durability, water resistance, and resistance to aging
Comes in 2 stylish print colours
6 Months Warranty
Easily transport your next adventure equipment, throw in your sleeping bags, foldable chairs, tents, and countless other objects.
Let our 5 Star Service Staff guide you through your purchase experience.
Please don't hesitate to call 778-957-3448 with any questions. https://adventure-outdoors.ca/
There may exist slight design differences, therefore it may not be exactly as in the pictures due to supply chain availability. We will try our best to provide the chosen design.
Save this product for later