Save with our innovative Pay-What-You-Can Program.
Lowest Prices Guaranteed. Bulk Discounts.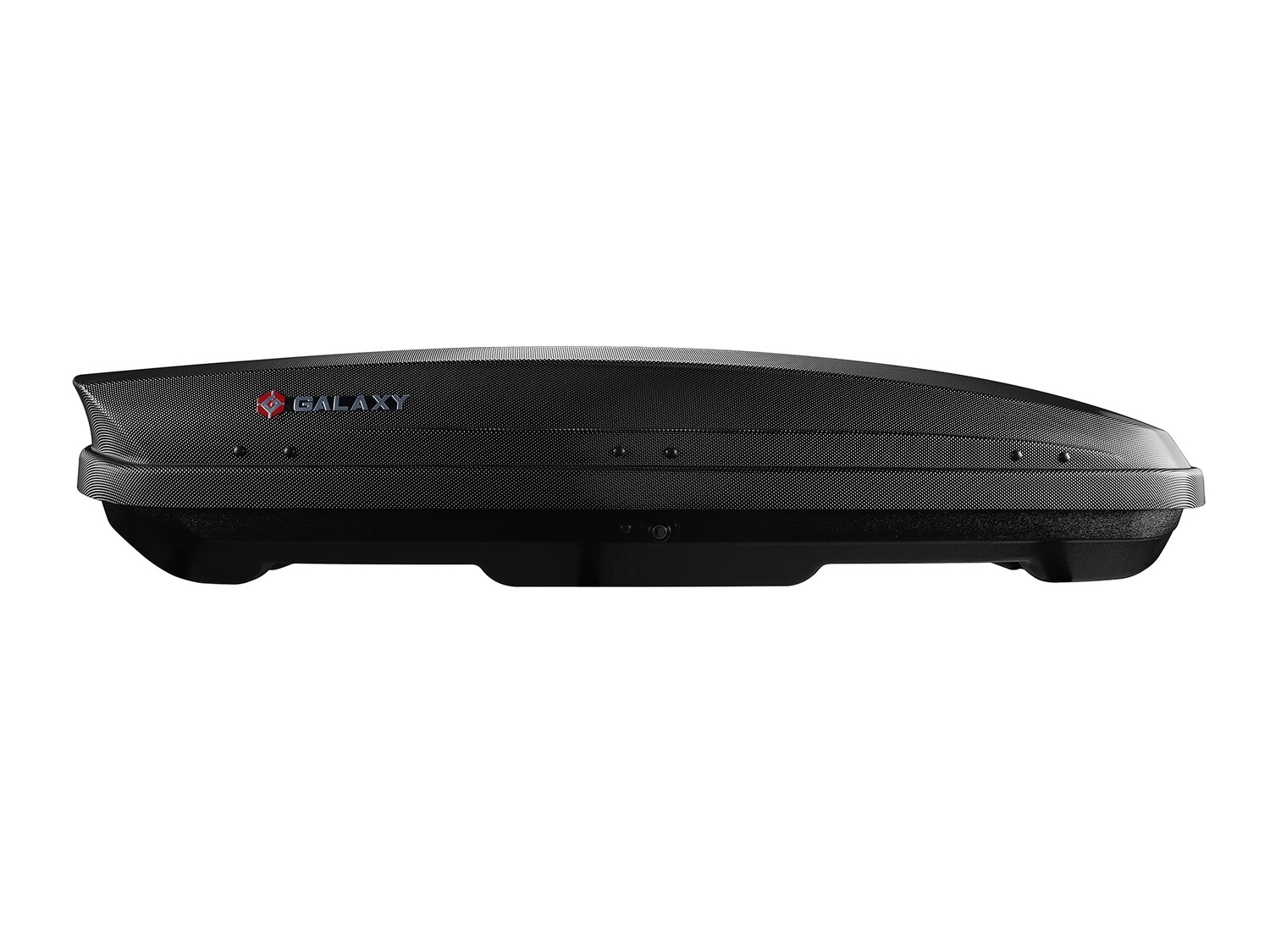 Galaxy Rooftop Cargo Box
SKU GA14-CM0001
Product Details
Say hello to one of the best rooftop cargo boxes in the market with customer service to back it up. Adventure Outdoors x Galaxy Auto brings you this Dual Side - Quick Open box with a warranty to back up the durability. With 3 convenient options to choose from, pick the one that fits your lifestyle and budget and let us handle the delivery. Increase your cargo space by 12.5 cu ft - 21 cu ft with one of the largest cargo boxes on the market.
Features:
U-Mount system for a quick and secure installation with just one hand and assembles in a matter of minutes
Open the box on both sides to provide maximum convenience and safety
Fits most factory racks, square bars, round bars, and rectangular bars
A design that is robust and long-lasting which protects your precious cargo while it is being transported
Dimensions:

S - 138 cm X 82 cm X 31 cm | M - 177 cm X 82 cm X 31 cm | L - 224 cm X 92 cm X 31 cm

These are brand new units. Comes with all mounting accessories, 2 keys, and e-manual
1-year warranty on manufacturing defects (does not cover damage caused by debris or excess wear and tear)
Easily transport your next adventure equipment and throw in your sleeping bags, tents, and countless other objects.
Let our 5 Star Service Staff guide you through your purchase experience.
Please don't hesitate to call 778-957-3448 with any questions. https://adventure-outdoors.ca/
Save this product for later