Save with our innovative Pay-What-You-Can Program.
Lowest Prices Guaranteed. Bulk Discounts.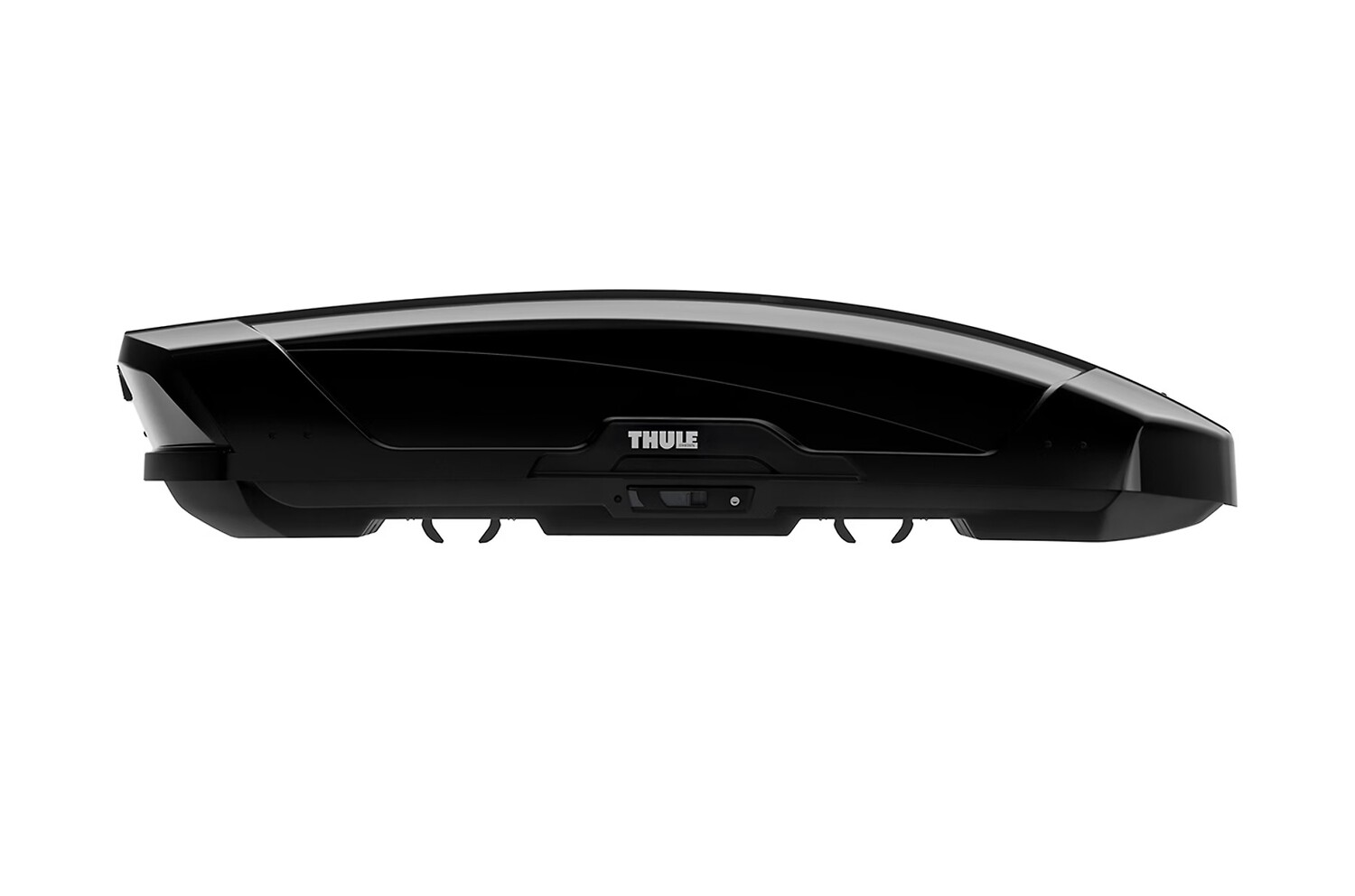 Thule Motion XT
629706
Product Details
Thule always delivers. This box is no different. One of their premium boxes, this box opens on both sides for convenient access. The design is aerodynamic and takes into account clearance of the hatch/ trunk door so that space is maximized. With it's PowerClick mounting system, installation is extremely easy. Regardless of environmental conditions, the grip handle makes it possible to open and close the box efficiently. Carry up to 7 pairs of skis and 5 snowboards (up to 180 cm in length).
Features:
Loading and unloading on both sides for maximum convenience
Convenient installation using the fast release attachment kit via PowerClick attachments
Due to the grip-friendly outside handles and supporting lid-lifters, it is simple to open and close in any weather condition
The SlideLock mechanism automatically secures the lid in place and signals when the box is safely closed. It has distinct locking and opening sounds
Extend cargo space by 16 or 18 cu ft
Due to its forward position on the vehicle roof and rear design, the trunk can be accessed with little chance of coming into contact with the box
Fits most factory, square, flat, and round roof bars/ racks
Dimensions: L: 195.5 x 91.5 x 43.5 cm / 77′′ x 36′′ x 17.2′′ | XL: 215 x 91.5 x 43.5 cm / 85 x 36 x 17.2"
This unit is a like-new ex-rental unit. Comes with all mounting accessories, 2 keys, and e-manuals.
30 Day Warranty
Easily transport your next adventure equipment, throw in your sleeping bags, tents, and countless other objects.
Same day delivery and pick up available.
Let our 5 Star Service Staff guide you through your purchase experience.
Please don't hesitate to call 778-957-3448 with any questions. https://adventure-outdoors.ca/
Save this product for later